Many people who suffer from anaphylaxis can forgot to bring their pen with them when they're going out, some may even leave it behind on purpose because they are needed so rarely. This new adrenaline auto injector hopes to help by being small enough to fit in a wallet.
The auto injector was developed by two students from the University of Minnesota. The auto injector is about the size of a credit card. The developers believe that the small size of the auto injector could increase the number of people who carry their adrenaline pen with them everywhere and this could lead to fewer fatalities.
One of the developers, Tyler Ebert, told the Pioneer Press, "Of the 16 million who are at risk for anaphylaxis, less than a quarter currently own an auto injector and less than half of those carry one at all times."
Adrenaline is used in the case of anaphylaxis. Anaphylaxis occurs when a person is exposed to something they are severely allergic to. They can develop skin rashes, hives, nausea, dizziness and respiratory problems. Adrenaline auto injectors are used to inject a specific dose of adrenaline in order to reverse the symptoms. Because you can never know when you'll suffer from anaphylaxis, it is recommended that you have your adrenaline pen on you at all times.
Current auto injectors are much larger than the Adrenacard. They are pen shaped and about the size of a highlighter. The size of the adrenaline pens mean that they are too big to fit into your jeans pocket, that coupled with the fact that they are infrequently needed means that many people just don't carry it with them. The Adrenacard aims to help with this by making it easier than any other adrenaline injector to carry around.
Size
The card measures 100mm x 50mm x 8mm. This makes it small enough to fit in a big wallet or in your pocket.
How to Use The Auto Injector
The Adrenacard is as easy to use as other adrenaline auto injectors. It has a safety band near the bottom which is pulled off before being placed against the person's leg and pushed.
This card is currently going through FDA testing, but if all goes well, it should be available by 2018.
Until this compact adrenaline auto injector comes onto the market, check out our range of EpiPen cases. They protect your adrenaline pens and make it easier to carry them around with you.
Source: https://www.meddeviceonline.com/doc/compact-epipen-alternative-fits-in-your-wallet-0001
Image credit: courtesy of Adrenacard
Disclaimer: The information provided is for informational purposes only and is not intended to be a substitute for professional medical advice, diagnosis or treatment. Allergy Lifestyle Limited (t/a) Allergy Lifestyle) uses reasonable endeavours to check the accuracy of information provided however no warranty is given that they are error-free.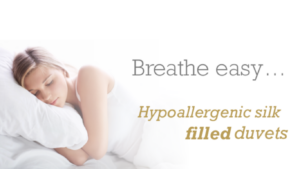 Health benefits of Silk Bedding When it comes to creating a restful nights sleep, your [...]